Starting this week, Buckshot Willy's will be posting our item of the week. Our first item is a Zenith Model T600 Trans-oceanic radio.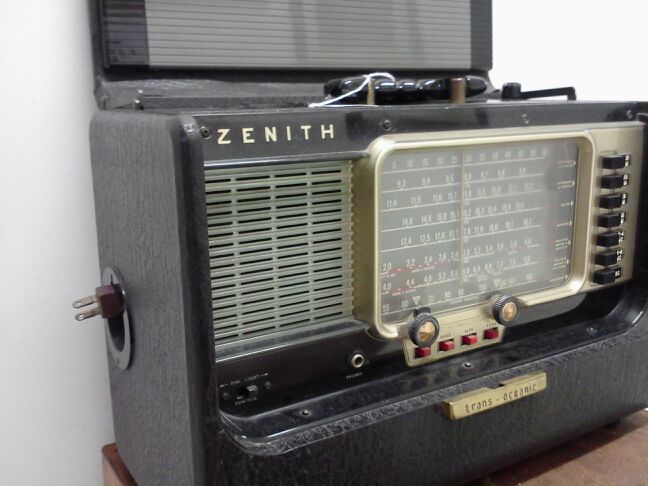 The 600 series of Zenith TransOceanic radios succeeded the earlier H500 models and it persisted from 1954 until 1962, when finally Zenith discontinued the tube TransOceanic line in favor of its newer transistor versions.
This model T600 dates from 1955. It looks a lot like the H500 sets that predate it in my collection, but a closer look reveals several refinements.
- http://antiqueradio.org/zen22.htm